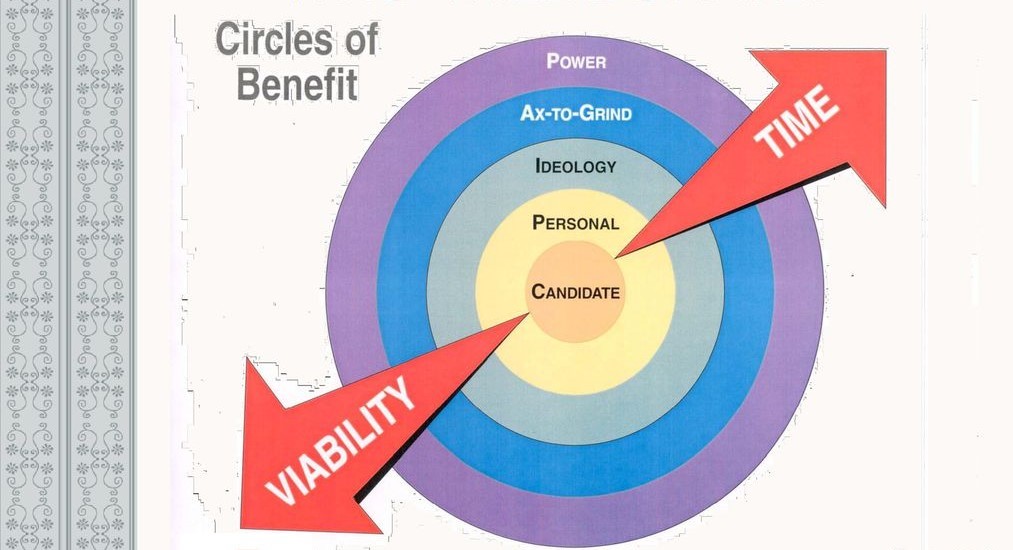 As the summer winds down, and fall begins it's a great time to assess your campaign bank account and make plans for increasing the bottom line. Without adequate resources, campaigns can't purchase the targeted methods of voter communication that can get them elected. The time to start raising is now.
Without a doubt, the most effective and efficient method of fundraising is getting on the phone. Go through your call history, and your text and email history and call all the people you have spoken to who have not given to your campaign (or not given the maximum amount).
Here is a review of the fundraising process.
Fundraising is communicating to potential donors, in a clear and precise way, how they benefit from your campaign.
MOST IMPORTANT:
The bulk of your funds will be raised on the phone.
Ask for a specific amount: "Can you contribute $100 today?", then go silent while you wait for a response
The foundation of your campaign is your Personal Circle: friends, family, and colleagues. They benefit because they love you and you are important to them.
Your Ideological Circle includes people who share your values or a cause. They benefit because you will be a voice for them.
The potential donors in the Ax to Grind circle give because you aren't the opponent. They will support anyone but the opponent. You need to prove some viability for these donors, and they take more time to convince than the potential donors in the first inner two circles.
The best fundraising plan includes a healthy mix of tools: phone calls (call time) events, house parties, face to face solicitations, email, web-based and traditional mail.
The art and science of making an effective ask:
Establish rapport
Tell them how they benefit
Prove you can win
Get them invested
Ask. Be specific.
Zip it up and listen
Collect
Show appreciation
RESOLICIT
Here are some resources for researching donors: www.FEC.gov, www.opensecrets.com
Note: you're not allowed to solicit directly from FEC reports.